Effect of Stocking Density on Survival Rate and Larval Development of the Giant Freshwater Prawn, Macrobrachium Rosenbergii
KHAING T

NYUNT K

SANDI P

WIN NA

LASHARI P

LAGHARI MY

HLAING NNS

KYAW HT
Keywords:
Macrobrachium rosenbergii, stocking density, culture volume, survival rates.
Abstract
A pilot study was carried out to observe the larval development and survival rates of the giant freshwater prawn, Macrobrachium rosenbergii, cultured under different culture volume. The study was conducted for 6 weeks in four concrete tanks of size 1.5 ton each at Biotechnological research Department, Yangon. They were fed 3 meals per day with Arteria naupii as live food and egg custard as prepared food. The giant freshwater prawn larvae were stocked with the stocking density of 50000 pieces in each of 500 L capacity tanks (100pcs /L stocking rate) as experiment 1 (T-I and T-II) and 1000 L tanks (50pcs/L stocking rate) as experiment 2(T-III and T-IV). The survival rates of the giant freshwater post larvae were obtained as 21% in T-I and 22% in T-II. The survival rates were obtained respectively as 26% in T-III and 25% in T-IV.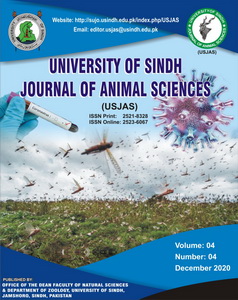 papers are accepted on the understanding that the work has been submitted exclusively to the journal and has not been previously published. Authors will be supplied with copyright form, which must be completed and returned to the publisher. Papers will not be published until the signed copyright disclaimer has been received.
Kindly download the copyright for below and attach as a supplimentry file during article submission