REVIEW: INTRODUCTION OF TYPHOID EXTENSIVELY DRUG-RESISTANT (XDR)
RIDA KAZIM

MAHREEN FATIMA

MAHZAIB KAZIM

MUHAMMAD TARIQ MAHMOOD
Keywords:
Salmonella typhi , major, infection, Azithromycin, antimicrobial, surveillance
Abstract
Salmonella typhi is a major infection problem in Pakistan. This disease affects middle-income countries but antimicrobial resistance and international travel. Decades of indiscriminate antibiotic use have to the evolution of multidrug-resistant strains (MDR) and more ultimately, extensively drug-resistant (XDR). The outbreak of XDR typhoid fever cases from 2016 to 2018 in the province of Sindh, WHO records that there are 5274 cases of XDR typhoid out of a total of 8,188 cases of typhoid fever reported in Pakistan. Since 12 September 2020, XDR typhoid 2883 cases reported in Pakistan. MDR strains are antibiotic first-generation antibiotic drugs such as chloramphenicol, ampicillin, and trimethoprim-sulfamethoxazole and second-generation drugs, such as fluoroquinolones, part of Asia and Africa. In Pakistan, all recommended antibiotics for typhoid fever and extensive drug-resistant (XDR) S. Typhi strain, include the first-generation, second-generation drugs, and third-generation cephalosporins, Meropenem or Azithromycin, and tigecycline. This review paper tries to increase the issue of XDR typhoid concerning its epidemiology, prevention, management, and Vision of the future and stresses a better understanding of antimicrobial stewardship and general surveillance of the disease.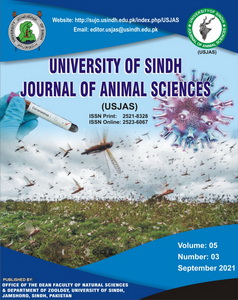 papers are accepted on the understanding that the work has been submitted exclusively to the journal and has not been previously published. Authors will be supplied with copyright form, which must be completed and returned to the publisher. Papers will not be published until the signed copyright disclaimer has been received.
Kindly download the copyright for below and attach as a supplimentry file during article submission