Line of Thinking on the Numeral of Fancy Pigeons
ASHRAFUL KABIR

Department of Biology, Cantonment Public College, Saidpur Cantonment―5311, Nilphamari, Bangladesh
Keywords:
Rock-pigeon, Selective breeding, Fancy pigeons, Mughal pigeons, Pigeon flying, Taxonomy, Classification, Continental breed, European breeds, American breeds
Abstract
 Fancy pigeons are huge in number in the world. This is very tough to come into a concrete solution on their specific numbers. From the wild rock-pigeon, all fancy pigeons have been evolved. Taxonomically, all fancy pigeons are breed but on the basis of the information of many books, pigeons could be classified into the following terms (race, strain, variety, type). The quantitative method ensured the actual number of the fancy pigeons of the world and qualitative survey showed their differentiating characteristics. Many old and new books, online supplements, articles, reports, and oral communication helped a lot for understanding the history and ensured 116 fancy pigeons in the world based on their physique, exceptional colour, voice, and behaviour. In this number of pigeons, races were 8, strain 1, breeds 57, varieties 45, and types 5 (Table 2; Figure 2). In addition, mentionable groups were consisted of eight― performing, structured, meat, coloured, feathered, trumpet, cropper, and wattled (Table 1). The highest members (44 pigeons) were in performing group (flying tumbler, show tumbler, racing, and flying) (Table 1; Figure 1). In fact, pigeon keepers did not bother about the scientific classification of their pigeons.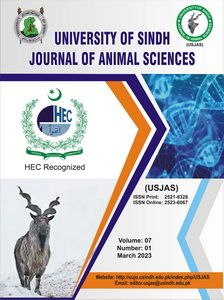 papers are accepted on the understanding that the work has been submitted exclusively to the journal and has not been previously published. Authors will be supplied with copyright form, which must be completed and returned to the publisher. Papers will not be published until the signed copyright disclaimer has been received.
Kindly download the copyright for below and attach as a supplimentry file during article submission