Control Strategies of Mastitis/Udder Problems in the Dairy Farms of Hyderabad
MAIRAJUDDIN SIYAL

RIAZ AHMED LEGHARI

SAEED AHMED SOOMRO

MUHAMMAD BILAWAL ARAIN
Keywords:
Control strategies; dairy farms, Hyderabad, mastities
Abstract
Present study was conducted to record the mastitis/udder problems and control strategies in 50 randomly selected dairy farms in Hyderabad. The following conditions such as, teat cracks, teat injuries, teat fibrosis, mastitis, broken udder, teat hyperkeratosis, teat dermatitis, teat obstruction, teat stenosis, udder abscess, bloody milk and milk clots were recorded in random selected animals, The data showed that Dalta geeh mixed with honey, cow butter, Turpentine oil mixed with motor oil was traditionally used for treatment of teat cracks and teat injuries. Lemon fruit 500 g + sugar 250g + Mitha soda 120 g were traditionally used for 3 days to treat teat fibrosis, red chilli powder 250g with one-liter water was commonly used for treat mastitis. There was no traditional method of treatment for broken udder. Cow butter + common oil were used for teat hyperkeratosis. Cow butter mix Sulpher powder was used for teat dermatitis. Mustard oil 500g mixed with lemon 250 grams were given orally for teat obstruction. While lemon 250 grams + sugar 250 grams was used to treat stenosis. Udder abscess was removed by the inserting the intravenous 16-gauge needle. Mitha soda 120g, sugar 120g and red chilli 100g mix all was used for the treatment of milk clots and red chilli 250 g with 1-liter water were traditionally used for the treatment of bloody milk.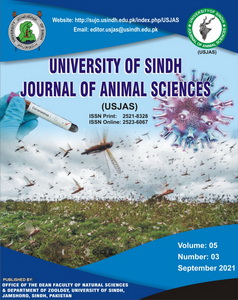 papers are accepted on the understanding that the work has been submitted exclusively to the journal and has not been previously published. Authors will be supplied with copyright form, which must be completed and returned to the publisher. Papers will not be published until the signed copyright disclaimer has been received.
Kindly download the copyright for below and attach as a supplimentry file during article submission