Inhibitors Militating Against Artisanal Fisherfolks in EPE Local Government Area, Lagos, Nigeria
OLUFEMI BOLARIN

SOLA EMMANUEL KOMOLAFE

OLUWATOSIN ESTHER ADETULA
Keywords:
Fishing, Tilapia, Croaker, hyacinth, borrowing equipment.
Abstract
This study examined the inhibitors militating against artisanal fisherfolks in Epe Local Government Area, Lagos, Nigeria. A two-stage sampling procedure was used to select 120 respondents. Data were obtained by the use of structured questionnaire. Based on the result of findings, most of the respondents were female (66.7%) with average age of 44 years. The average farming experience was 12 years. Tilapia and Croaker (mean=3.99), Catfish (mean=3.98), Obokun fish (mean=3.97), Pink shrimp (mean=3.91), Ejaosan (mean=3.88), Abo (mean=3.06) and Akokoni (mean=3.03) were highly harvested fish among respondents. The top ranked inhibitors were infestation of water by hyacinth (mean=2.67), inaccessibility to credit (mean=2.05), and inadequate technology (mean=2.02). Borrowing money (mean=2.27), Borrowing equipment (mean=2.05), Servicing boats before breakdown (mean=1.68) were the leading coping strategies to inhibitors against fisher folks in the study area. PPMC results show that sex (r=0.254; p=0.006), education (r=0.233; p=0.012) and primary occupation (r=0.357; p=0.000) were socioeconomic characteristics that significantly affect inhibitors against fisher folks in the study area. There is need for government to make fund available for arsenal fisher folks by creating loans through bank of Agriculture. Fisher folks should also be enlightened through extension programmes on how to control water hyacinth, improvement of fishing practices and technology adoption.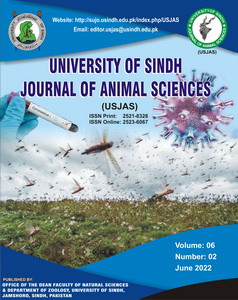 papers are accepted on the understanding that the work has been submitted exclusively to the journal and has not been previously published. Authors will be supplied with copyright form, which must be completed and returned to the publisher. Papers will not be published until the signed copyright disclaimer has been received.
Kindly download the copyright for below and attach as a supplimentry file during article submission