Study on the Immunity Interventions A Deterrent Effect Against Pathogens
MUHAMMAD ABDUL MANAN

MARYAM SHERAZI

AMBER NAEEM

LAIBA SHAFIQUE
Keywords:
Pandemic conditions, Immunity, lifestyle, Catastrophic conditions, Stress
Abstract
The year 2020 is exceptional year in human history and normal activities have almost stopped. That indicates human life will face greater consequences of Pandemics (COVID-19) in future. Few decades back man was not highly dependent on science and technology as today and has become ease oriented that pushing us toward non-healthy lifestyle. Economic challenges, social pressures, and health issues are some of things that might negatively affect our immune system. The cytokine storm was decreased by a large dosage of vitamin C, which also lowered chances of ICU admission and moderate or mild lymphopenia recovery in people who slept well by enhancing immunity mechanisms. Weak immune system is a big threat and life can be miserable if we failed to improve, revive and replenish our immune system. Healthy and active life style can increase immunity which will give us hope to fight with these types of catastrophic conditions.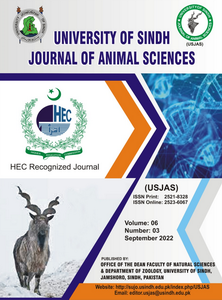 papers are accepted on the understanding that the work has been submitted exclusively to the journal and has not been previously published. Authors will be supplied with copyright form, which must be completed and returned to the publisher. Papers will not be published until the signed copyright disclaimer has been received.
Kindly download the copyright for below and attach as a supplimentry file during article submission